5 ways Direct Messages have changed on Twitter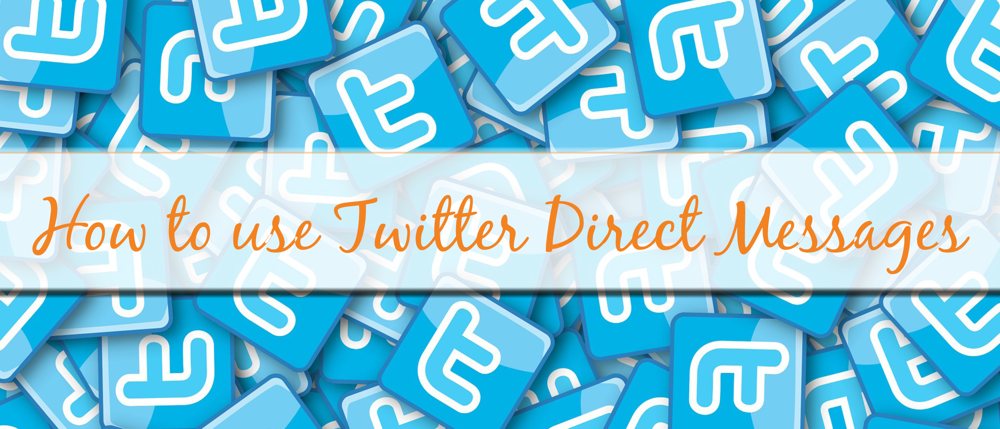 Last year, Twitter made a number of changes to Direct Messages to expand their functionality and increase their usage.  They made it easier than ever to have a private conversation on what is essentially a public network.  So Direct Messages could now form an important part of your social media marketing, if you are not using them already.
In case the changes slipped under your radar, here are some of the key alterations and some ideas for how you could now use Direct Messages:

Previously you could only Direct Message someone who was already following you.  But since the update you can adjust your settings and opt to receive Direct Messages from anyone, regardless of whether you already follow them or not.  For businesses this is particularly important, as it allows customers to message you privately, with having to follow you.
You can directly reply to anyone who has messaged you, whether you follow them or not.  Again, this simplifies conversations, allowing you to continue a conversation that has started with having to follow them first or transfer the conversation to a different channel.
When writing a Direct Message you can include a photo, video, GIF, or even send an emoji.  Messages are no longer limited to 140 characters so you now have up to 10,000 characters to share your message in full (remembering that many people use Twitter on their phone so it does help to keep messages short and sweet regardless!)
Direct Messages can be used to communicate not just with individuals but with a group as well.  Everyone in the group can see all of the messages, and can add anyone to the group at any time.  Each group can include up to 50 people, so you can spread the net wide if appropriate.
Probably the most important change for businesses is that you can now share a Tweet via Direct Message.  Previously any customer service issues had to managed publicly on Twitter or you had to ask consumers to contact you offline.  Now you can seamlessly move from a public to a private conversation with a single click.  Simply add a DM deep link to your Tweets that will automatically display a "Send a private message" link on your Tweets.  You can then work with the customer to resolve their concerns in private.
Twitter still allow you to maintain some privacy over Direct Messages should you wish to.  You can never be in a conversation with someone you have blocked, and you can always change your settings to limit who you allow Direct Messages from.
---
If the whole of Twitter is still a mystery to you then let our social media management virtual assistants Angela and Jenny unlock its potential for you and your business.  From completing your Twitter profile to running an entire social media campaign and scheduling content, outsourcing to us can allow you to get back to what you do best – running your business.
Please get in touch on 01483 332220 or email us at office@getaheadva.com to find out how our nationwide virtual assistance service can help.  We pride ourselves on being the staff you don't see, but the difference you do.
Find out more about our services or call 01483 332 220 to discuss in more detail.
---
---