5 reasons why social media shops should be part of your retail strategy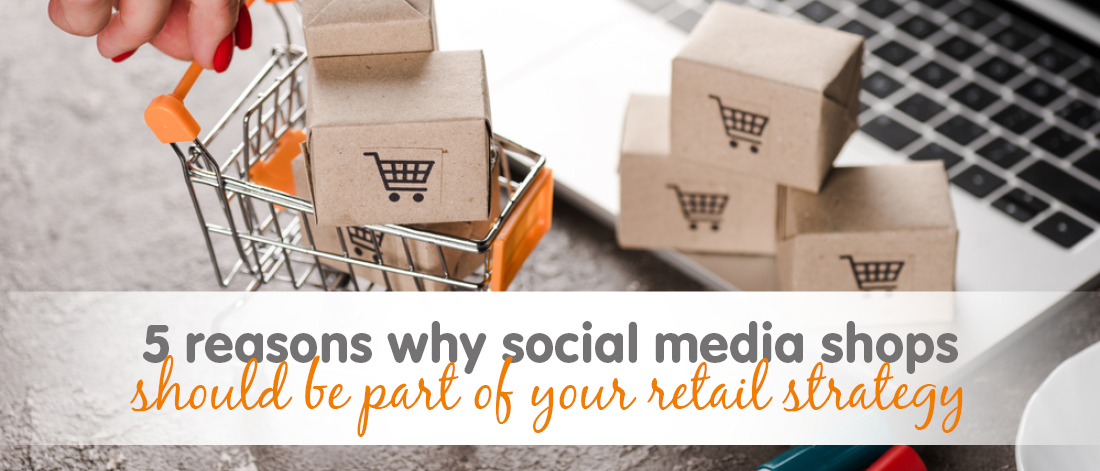 Thanks to the pandemic, many of us are doing more online shopping than we used to. We're also spending more time on social media: Facebook Instagram and WhatsApp all report a surge in social media activity while we've all been stuck at home. So it makes sense for social media platforms to bring these two phenomena together and provide Facebook and Instagram shopping. This is a trend that has gained momentum during the last year, and we believe retail businesses should be seizing the opportunity to showcase their products to a new audience.
Here are five reasons why social media shops should be part of your retail strategy.
1. The market for social media shopping is growing
A recent survey by social media tool Hootsuite found that 18% of Americans had bought through Facebook by June 2020 and 11% had bought through Instagram. Considering the newness of the selling function and the power companies like Amazon have over internet shopping, that's quite an achievement, and one that's set to grow. We've heard rumours that WhatsApp will be offering selling services too. We believe retail businesses should be harnessing this trend and using it to drive growth.
2. A great way to connect with new audiences
Your existing customers are probably used to going to your website and placing an order. But what about people who haven't heard of you yet? Customers who have never had any contact with you might be scrolling Facebook or Instagram when they see your product for sale. This means that social media is a great opportunity to connect with new customers.
3. An opportunity to reach out to likely buyers
Social media knows a lot about its users. It knows about their interests, whether or not they have children, whether they travel abroad. So when you sell on social media, your products will be shown to those who have already expressed some kind of interest. If you sell telescopes, for example, Facebook and Instagram will show them to people who share pictures of planets and links to the Sky at Night. If you sell baby clothes, Facebook will show your products to the people who share photos of their family's newest member.
4. Social media users have time
We only use social media when we have time. Compare with email marketing – if a message arrives in someone's inbox while they're working to a deadline, they'll ignore it. But if they've decided they've got time to look at social media, they've got time to admire your products and think about making a purchase. This means they're more likely to convert.
5. Increased software support for multi-channel selling
Many retail businesses are already selling on their own sites as well as the likes of Amazon, eBay, Etsy and Wayfair. Fortunately, ecommerce software companies are keeping up with the trend and offering products that support multi-channel selling and centralise your stock control. This development in ecommerce makes social media selling smoother for businesses.
Sell on Instagram and Facebook – outsource your social media
If you're keen to sell products on social media but you don't know where to start, don't worry – we do! Our team of social media managers have a wealth of expertise and can use your existing accounts to sell your products through Facebook and Instagram. Give us a call on 01483 332 220 to find out more.
Find out more about our services or call 01483 332 220 to discuss in more detail.
---
---