4 ways to fund your small business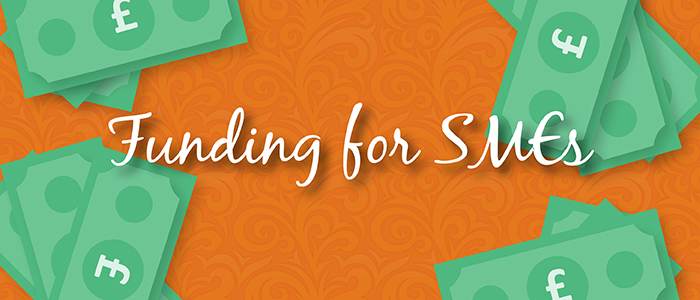 Whether you are looking to start your own business, or expand into new markets, sources of finance are a subject never far from a business owner's mind.  Though start-up costs vary by industry, all businesses need some funding to get them started and that requirement for funding can continue as the business grows and new opportunities are unlocked.
For many people branching out on their own, personal savings or redundancy payments can be the first port of call for business funding.  Bank and personal loans are also options, as well as government grants and even crowdfunding.  Here is our guide to some of the top sources of funding for your business:
Personal savings – If you can afford to, using your own money to fund your business means you are self-supporting from the start.  You don't have to immediately find the money to meet monthly repayments to others and you are completely in control of your business.  Every penny of profit you earn in your business you can put back in your pocket or choose to reinvest.
Bank or personal loans – With the right business plan banks are still willing to lend to small businesses.  You need to make sure you take into account the effect of monthly repayments, but this could be the only way to access the capital you need to get your business up and running, or grow your business to the next level.
Government grants and loans – For particular types of businesses and certain geographical areas there is government funding available in a variety of schemes.  Contact your local Council who can direct you towards local advisors to assess your options or checkout the business finance support finder tool on www.gov.uk.
Crowdfunding – A relatively new way of funding your business, crowdfunding is defined as the practice of funding a project or venture by raising monetary contributions from a large number of people.  Led by websites such as Crowdfunder, Crowdcube and Seedrs, crowdfunding can be a helpful source of finance, particularly if you have been unsuccessful securing finance from your bank or more traditional lending options and if you run a community based or not for profit/social venture.
Of course these are only some of the options available.  Money from family or friends, business angels and other investors, invoice financing and overdrafts are other sources to name a few.  Whichever source you choose it is vital to evaluate all of the risks and build in the safeguards to ensure the best chance of the long term success of your business.
---
Finding the right finance is just one of the many challenges facing small business owners.  Our highly experienced team of VAs can help ease those challenges by taking on the tasks you don't have time to do, don't have the skills to do or simply don't want to do.  Please get in touch on 01483 332220 or email us at office@getaheadva.com to find out how we can help.  We pride ourselves on being the staff you don't see but the difference you do.
Find out more about our services or call 01483 332 220 to discuss in more detail.
---
---