4 apps for scheduling social media posts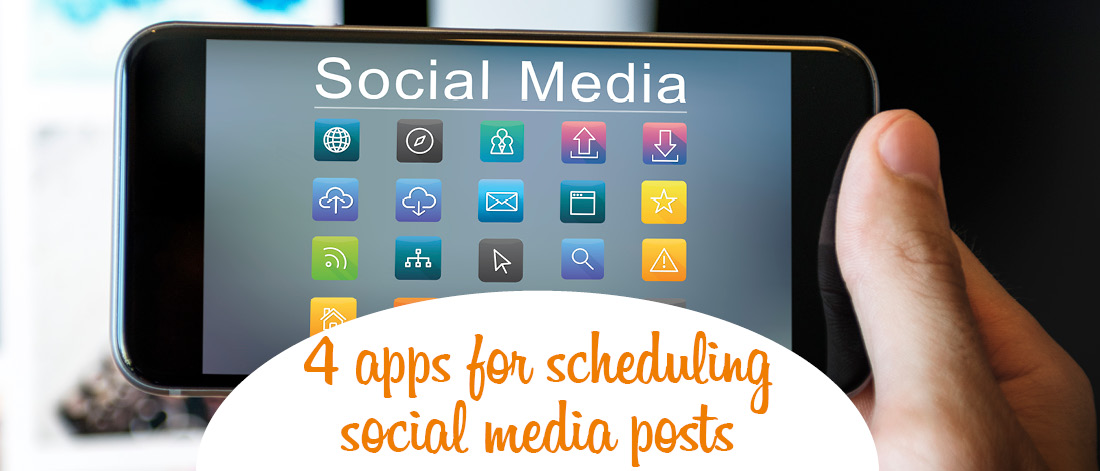 Managing your business' social media can be a full-time job. If you want to stay on trend, connect with your audience and post regularly, you could easily spend all day doing it – never mind running your business!
This is where scheduling comes in. Rather than creating posts as you need them, there are apps that will let you schedule your posts ahead of time. This means you can create a batch of posts and release them when the time is right – even during unsociable hours.
To help you get started, here are 4 of the best apps for scheduling social media posts, and some advice about the best times to post your content.
The apps
When to post
There has been all sorts of research into the best times to post to social media, and although you should run tests to see when your own audience is most responsive, this data from Meltwater and Sprout Social can provide some guidelines:
Facebook: Weekdays, between 8am and 5pm. There are peaks in engagement in the middle of the week between 12pm and 3pm.
Instagram: Weekdays, between 8am and 5pm, and weekends between 8am and 2pm. Users are also particularly responsive at 2am and 5am on weekdays.
Twitter: Weekdays and weekends between 8am and 5pm, and in the evenings during the first half of the week. Peak engagement happens on Friday mornings, between 9 and 11am.
---
Do you need more help with your social media? Our virtual assistants are skilled professionals who can run all your social media marketing for you, leaving you to get on with what you do best. To find out more, please give Get Ahead VA a call on 01483 332220 or email us at office@getaheadva.com. We pride ourselves on being the staff you don't see, but the difference you do.
Find out more about our services or call 01483 332 220 to discuss in more detail.
---
---