Get Ahead VA Leeds is 2 years old!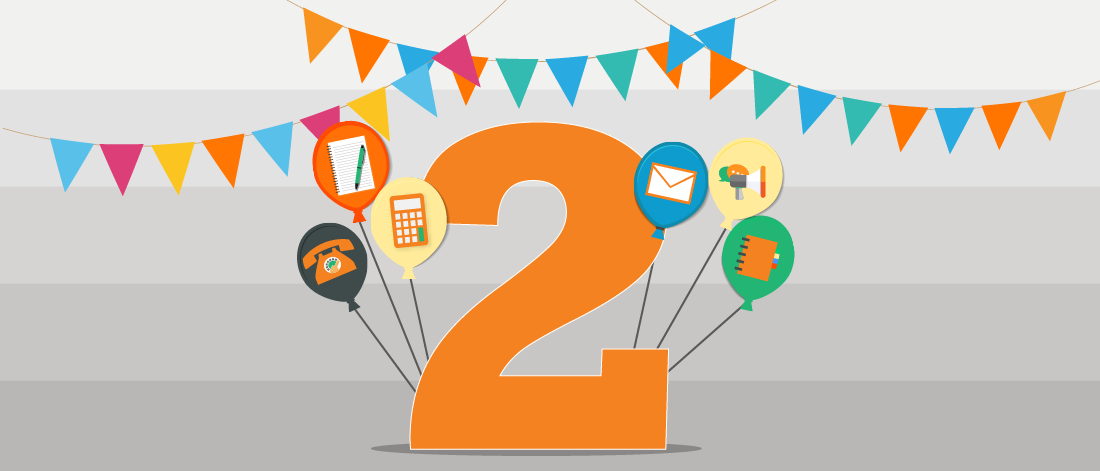 Two years ago this month, Fiona Ibbetson launched Get Ahead VA Leeds. Since then, the Leeds office has gone from strength to strength, and we're delighted to wish Fiona and her business a happy birthday!
Since she launched, Fiona has helped more than 40 business owners, large and small, from architects to surgeons, accountants to plumbers. She has coordinated projects between her clients and a team of 15 Get Ahead virtual assistants, and delivered great results for her clients. Fiona says: "I love jobs where more than one person is working with a client and we are all playing to our strengths and working as a team. It's great to know that we are helping other businesses to grow and providing flexible support when they need it."
Small business owner Moira Fuller was delighted with the service she received from Get Ahead VA Leeds. She says: "I was juggling two businesses and wanted to outsource my business admin. A friend recommended Fiona from Get Ahead VA to me, and I was matched up with Hazel as my VA. We haven't looked back since! Working consistently with an excellent VA has meant I can trust that this part of the business is in safe hands, and this allows me to focus on my business growth."
Fiona has enjoyed a number of highlights over the past two years, including exhibiting at the Be Inspired Conference on International Women's Day, and attending an ICanSpeakToCamera course hosted by Richard McCann. She also attended the WIBN Summit at Elland Road, and went to events in London, Manchester and Farnborough with Get Ahead's founder, Rebecca Newenham.
Rebecca says: "I have been blown away by Fiona's success in running our Leeds region. From day one she has approached her Regional Director role in such a professional manner, gaining huge respect from her peer group in and around Leeds. Her ability to understand clients' requirements and match them with the perfect team member has played a huge part in building such a successful business. I can't wait to see what the next two years will bring!"
---
If you are a business owner based in or near Leeds, and you could use business and marketing support from a team of professional virtual assistants, you can contact Fiona on (01138) 800 862, or email fiona@getaheadva.com. If you're interested in opening a branch of Get Ahead VA in your area, check out our franchise website to find out more about this exciting opportunity. You can also contact Rebecca Newenham on (01483) 332220. We can't wait to talk to you!
---
---