Digital marketing holiday tips – outsource social media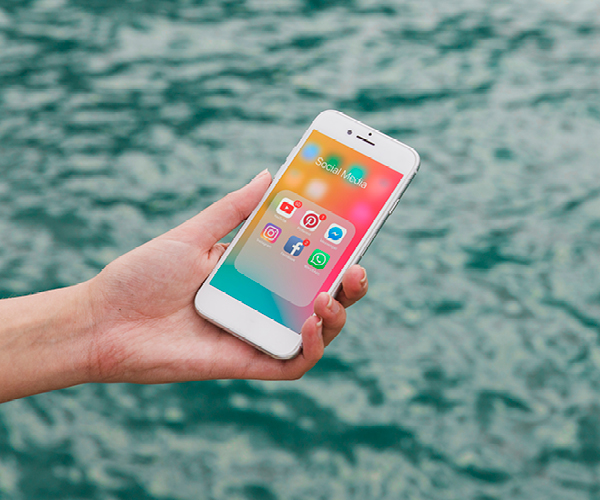 Outsource social media and you'll have complete peace of mind that your followers will stay engaged even when you're on holiday. But outsourcing is just part of the solution. There is still a lot you can do yourself to keep your social accounts ticking over while you're taking a break.
In this blog, our social media expert Leah outlines practical steps you can take to ensure your posts are consistent while you're away. 
Value your break
You need a holiday. Smartphones and connectivity mean that it's very easy to find yourself working while you're away. But working on holiday means you don't get the complete break we all need. So before you go away, put whatever you need to in place so you can switch off. Just because you can update your business Instagram from the beach, it doesn't mean you should.
Assess the potential risks
Depending on your business, you might choose to do a full risk assessment of your social media before you go on holiday. For example, if you receive most of your customer communication via your Facebook page, an unanswered complaint could create serious problems for your business. If this is the case, you should consider outsourcing your social media to someone like me. I can keep up with responses while you're away so you have complete peace of mind.
Even if neglecting your social media won't have serious consequences, it's still important to consider what could go wrong. This is because knowing how serious (or trivial) the outcomes could be will help you decide whether you should "just check your LinkedIn" while you're on holiday or if you can switch off for a week without any negative impact.
Share your "out of office"
If your business will completely close while you're away, putting up an "out of office" post will let your online community know. As a small business, your clients and customers will probably appreciate your honesty – it's always valuable to connect with people on a personal level.
Delegate to ChatGPT
If you don't have time to write fresh social media content before you go on holiday, you could get ChatGPT to do it for you. The customer service AI can write on-brand posts, sharing your key messages.
Only choose this option if you're already familiar with ChatGPT – if you're new to it, you could lose valuable time working out how to get it to write what you want.
It's also important to check what it has written before you let it post for you. AI is a good servant but a bad master – don't assume that everything ChatGPT writes is correct.
Find out more about Chat GPT here.
Schedule your content
Scheduling content has been a game changer for social media. It allows business owners to schedule a big batch of posts all at once, which roll out one by one across your social media channels. This works well if you have a busy week but it's also a huge advantage when it's time to go on holiday. Simply schedule your posts for the duration of your holiday so your posting remains consistent even when you're not there to do it in real time.
Scheduling content is not entirely risk-free – the last thing you want to do is schedule something controversial when you won't be there to deal with your community's response. Instead, stay safe with tried and tested, on-brand content. Maybe repost a successful blog, or share links to specific products or services.
Outsource social media while you're on holiday
The safest option is to outsource your social media for the duration of your holiday. This will mean that a real person (maybe me!) will post for you regularly throughout your break, providing seamless communication with your community. I can adjust scheduled content if something unexpected happens and respond to comments while keeping your brand message consistent.
Outsource social media
Outsourcing social media is one of our most popular forms of business support. We offer the same flexible service for large and small businesses, ranging from one-off holiday cover to a full circle service. Find out more about our social media support here.
PS – if you're going on holiday tomorrow, we've put together our top out-of-office hacks here!
Find out more about our services or call 01483 332 220 to discuss in more detail.
---
---