10 of our favourite jobs and clients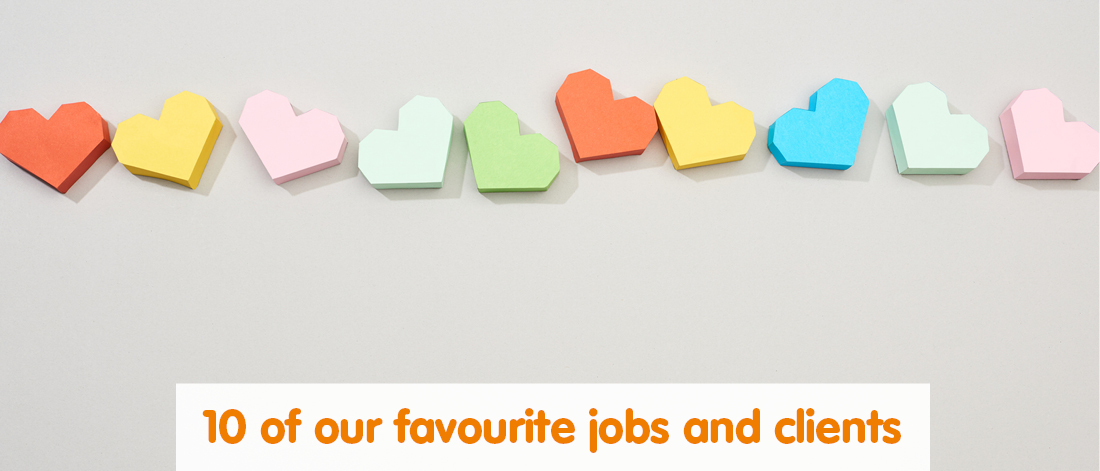 Over the last decade, Get Ahead VA has been able to help hundreds of clients run and grow their businesses, and we're incredibly proud of the professional support we continue to offer business owners all over the country. We have carried out all sorts of rewarding and interesting work, including completing 33 policies in just two weeks over the school holidays, and remotely organising and in-person managing a conference in Hong Kong.
So, to celebrate Get Ahead VA's 10th business birthday this month, we're taking a look back at some of our favourite jobs and clients from the last 10 years.
1. Jon Gregory
We worked with finance expert Jon on his website and brand logo, and we have proofread some of his books. He was a pleasure to work with – a very loyal client who immediately understood how we could help him and saw all the benefits that outsourcing can offer.
2. Ali Mearza
When eye surgeon Ali came to us, he knew he needed to develop his social media presence in order to keep up with the competition, but he didn't know where to start. We helped him to build up his social media knowledge and now he loves it – even Tik Tok!
3. Moira Fuller
Moira makes beautiful craft subscription boxes through her business, Craftiosity. She was a great client and we really enjoyed managing her admin and social media. Now her business has expanded and she has a long-term employee to do that work for her, and she also coaches other people on how to launch and grow their subscription box businesses too. Check out her work at moirafuller.co.uk.
4. Richard McCann
Motivational speaker and keynote speaker Richard McCann runs the iCan Academy, dedicated to teaching the growth mindset and inspiring people all over the world. We supported him on a number of different projects, and he was a fantastic client to work with.
5. Steve Preston
Steve works on business solutions and data analytics through digital solutions company elanev. He is an excellent ongoing client of ours who brings us in when he needs support with admin, telephone answering, email marketing and social media.
6. Ben Thornton
We help Ben from Drive by Media, which specialises in outdoor advertising campaigns, with a number of projects, from setting up and managing his lead process, to on-boarding a new member of staff. Our virtual assistants really feel like a key part of his business when we are working with him!
7. Consort Carpentry
We could tell from our very first meeting with Darren from Consort Carpentry that he really understood the Get Ahead VA model and the advantages of outsourcing to a virtual assistant. We have helped his business over the years and really come to feel like part of the Consort team!
8. Amara Coaching and Training
Amara Coaching and Training hasn't worked with one of our virtual assistants, but we have built a relationship with her over the years and helped to keep her accountable for her business goals. This has been a success and she is now looking to bring in extra resources to keep up with her growing business!
9. Enterprise Lab
Enterprise Lab is a professional development agency that specialises in helping businesses grow sustainably. We had a whole team of talented virtual assistants working on the digital strategy for their Resource Centre to deliver an enhanced solution for this project.
10. Lorraine Dixon
Although Lorraine wasn't interested in working with a virtual assistant to begin with, she has since become a fantastic promoter of Get Ahead VA – she now thinks bringing on a VA was the best thing she ever did for her business!
All businesses could do with some extra support now and again, and Get Ahead VA's team of virtual assistants can give you that support as and when you need it. We offer a range of business and marketing services, including telephone answering, accounting and business strategy. To find out how we can help you, get in touch today on 01483 332 230, or email office@getaheadva.com.
---
---