Take a proper break from work over Christmas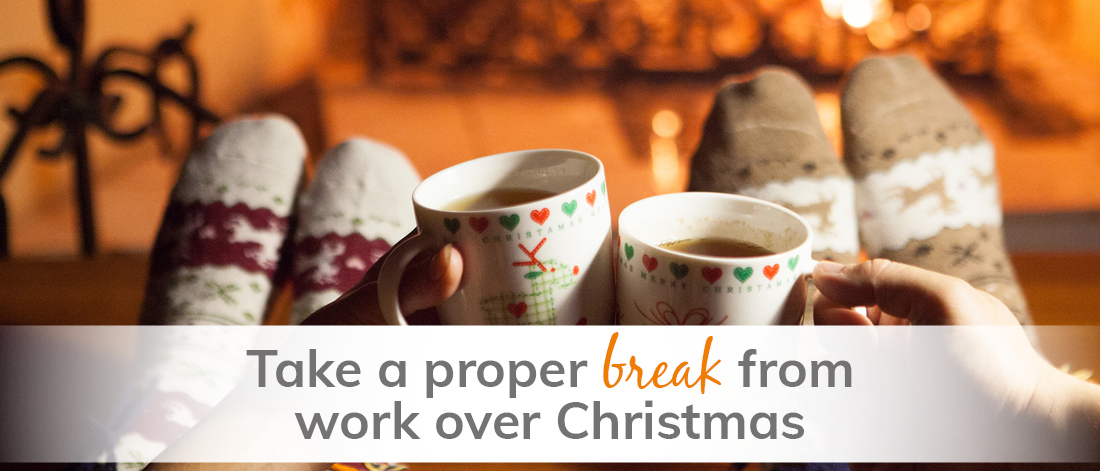 Get Ahead's ethos is built on flexibility. The business was created to provide flexibility to the people who work here, and to allow our clients to achieve better work-life harmony too.
Christmas is a great time to take a break. It's accompanied by two bank holidays followed by a third a week later, forcing us to down tools for a few days. Many of us take the whole week off to rest, relax, see friends and family and observe Christmas in whatever way we choose.
However, after working hard all year, it's very important for our wellbeing to not overload ourselves or our diaries during December. In this blog, we look at ways to make the most of the Christmas break. It's time to let go of the cares of the rest of the year, and – subject to omicron! – spend time with those we love best.
Here are our ideas!
Put yourself in the right mindset – time off matters!
Some of us struggle to take a break. It's easy to see why – our businesses mean a great deal to us and the idea of trusting ours to someone else or even closing it altogether might fill us with dread. It can also be tempting to use the downtime to catch up on the jobs we're behind with.
But rest and relaxation are important for mental and physical health. As the life quote says, "if you don't make time for your wellness, you'll be forced to make time for your illness." We must all remember that we'll be more productive in January if we take a break at Christmas.
And while we're adjusting mindsets, it's important to be open minded about Christmas 2021. We all hope we'll be able to get together with friends and family this year, but with covid cases on the rise and some European countries back in lockdown, anything can still happen.
Make practical preparations for your Christmas holiday
Now you've given yourself permission to rest over Christmas, put everything in order to make that possible. Create an auto-reply for your email and change your voicemail greeting too. If you receive a lot of phone calls, consider outsourcing them to our phone answering service. Get your December invoices ready to send out on the first working day of the new year. Automate everything you can, and schedule your social media.
If you need any help with these suggestions, or you have other tasks to outsource, do get in touch – we can help!
Don't replace work stress with home stress
It's a shame to organise time off and then spend it all tidying up for visitors and doing all those other seasonal chores. Whatever Christmas jobs you dread, you can usually outsource them.
Many ready meal and recipe box companies offer Christmas food – if you hate cooking, consider ordering your Christmas dinner from them. Many online retailers offer gift wrapping – if wrapping's not your thing, get the shop to do it for you! If your home isn't visitor-ready, consider booking a one-off clean or even a session with a professional declutterer.
If those ideas aren't in your budget, why not ask for help for your Christmas present? Ask your guests to each bring a different element of Christmas dinner, or get your best mate round for a wine-fuelled wrapathon. Put on Santa hats and Christmas music and do the housework with your family – have fun with it!
Outsourcing – the key to a stress-free Christmas
Christmas is a time to be with the people you love and it shouldn't be stressful. Let Get Ahead take some of the pre-Christmas load off your shoulders – click here to find out how we could help.
Find out more about our services or call 01483 332 220 to discuss in more detail.
---
---