Service Spotlight: Holiday Cover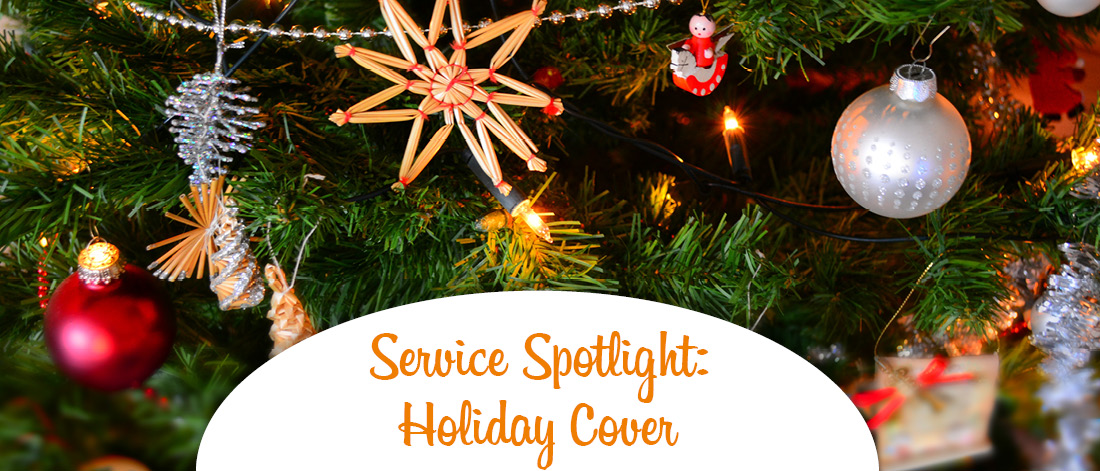 Get Ahead VA offers a wide range of business and marketing services. In our Service Spotlight, we take a closer look at one of these, and show you how our virtual assistants can help you and your business. This month, with Christmas on the way, we're looking at holiday cover.
 Why do you need holiday cover?
When you run your own business, it can be easy to think that it will simply fall apart without you, which is probably why nearly 1.5 million (about one-third) of the UK's sole traders didn't take a day's holiday at all last year. Even when small business owners do take a break, it often isn't proper time off – over 90% check work emails and do work admin during their holidays.
But it is so important for entrepreneurs to take proper breaks, not least because, if you work yourself into a state of burnout and really can't work, then your business will be in a lot more trouble than if you had simply scheduled in some much-needed R&R. Holidays are also a great opportunity to step back and come up with new ideas for your business, and to set a positive example to your staff.
With Christmas just around the corner, there is no better time to take a holiday. But if you're worried about what will happen to your business in your absence, don't panic – there are plenty of people out there who can help.
What do we offer?
Get Ahead VA has a highly skilled team of professional virtual assistants, who are just a click or a call away from taking the reins while you're on holiday. You tell us exactly what you need us to do – check your emails, take your calls, look after clients, and even keep key projects moving – and we will take care of it. Our services are flexible, so you can plan your holiday in advance or get in touch with a last-minute request as needed.
Here is a list of some of the services we offer:
Telephone answering
Responding to emails
Completing business support tasks
Taking care of specific clients
How will this benefit you?
Research has shown that checking emails can raise your heart rate and your stress levels, so even a simple scan of your inbox can ruin the point of taking a holiday in the first place. But leaving your business correspondence in the safe hands of a virtual assistant will give you much more opportunity to really relax and put your feet up.
Also, many people avoid taking holidays because they worry about returning to an overflowing inbox and a phone ringing off the hook. But a virtual assistant will keep things organised and ensure that everything keeps ticking over in your absence, so you can return refreshed and get back to work straight away.
---
Want to schedule some holiday cover for your Christmas break? We'd love to talk with you and find out exactly how we can help. Please give Get Ahead VA a call on 01483 332220 or email us at office@getaheadva.com. We pride ourselves on being the staff you don't see, but the difference you do.
Sources:
7 reasons why sole traders havent taken a day's holiday in the last year
https://www.inc.com/david-burkus/youre-kidding-yourself-email-is-actually-killing-your-productivity.html
Find out more about our services or call 01483 332 220 to discuss in more detail.
---
---