Outsource web design and fall in love with your website again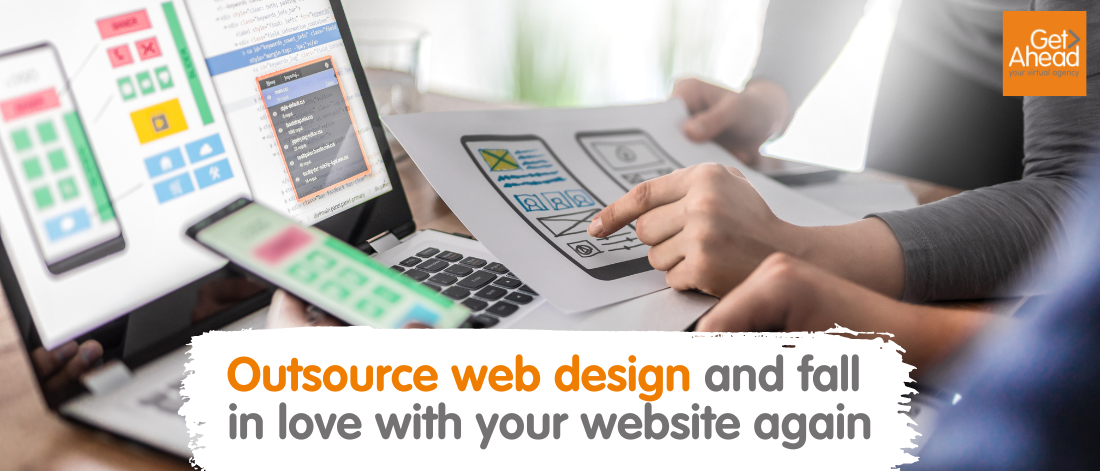 Outsource web design and benefit from a fresh pair of eyes, expert knowledge and a quick turnaround.
---
The internet revolutionised the way we do business, but it has also raised the bar in marketing. Now every website needs a website, and every website needs maintaining. Fortunately, our web experts are here to help! They've pooled their three favourite ideas for improving your website without going back to the drawing board. Here are some little changes that could make a big difference.
Nothing dates a website like its images. If your website images show you at a different time of your life (ahem!) or the smiling face of your brand left to have a baby and never came back, it's time for some new pictures. It's usually worth hiring a professional photographer to come and do a photoshoot with the whole team. If that's outside your budget, consider doing a skills swap – maybe one of your services could help your photographer's business out in return.
Once you've got the new images, using them to replace the old ones should be straightforward. Remember to label them properly so they show up in Google searches too.
If your website describes services you no longer offer, or you've honed your marketing messages over the years, it's a good idea to review your copy and consider rewriting all or part of it. Adding new copy is great for SEO too. Google wants to know that your website relates to a busy business – making updates shows that your website is current and worth putting on the front page!
If your website is very old, it's a good idea to consider tone too. Does the wording reflect your ethos and brand? Very formal writing on websites can be offputting, but a good copywriter can create wording that sounds professional without being dry.
Depending on the way your business has grown, you might find there are pages on your website that you don't need. If that's the case, ask your web designer to remove them altogether.
Perhaps the pages that are there are in the wrong place. Web designers often talk about the importance of a website being "intuitive." If intuition won't guide a visitor to the right place, it might be time to reorganise your website.
Our top tip is to ask someone outside your organisation to take a look at your website. They might be better placed than you to spot information that isn't in its logical place.
---
Outsource web design to Get Ahead
If you know your website could do with some attention, we can help. We can audit your existing site to find its strengths and weaknesses, and refocus it to catch the eye of the customers you really want. Our photographers, copywriters and web developers are here to help – contact your local regional director today to find out more.
Find out more about our services or call 01483 332 220 to discuss in more detail.
---
---