Online training facilitation – how a VA can help your training run smoothly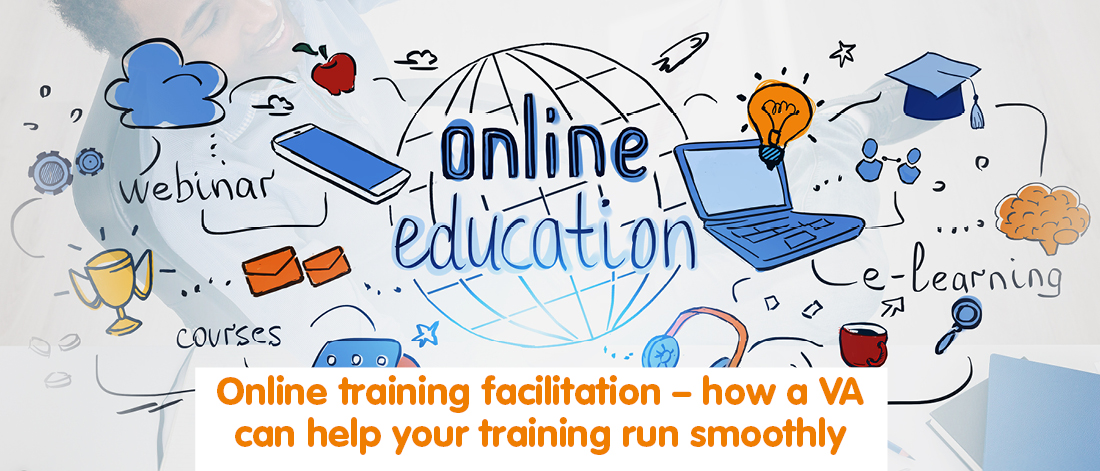 As we embark upon England's second lockdown, it's great to see how many businesses have been able to relaunch (or continue) homeworking, building on everything they learned last time. In these trying times, we've seen a material demand for Zoom facilitation, particularly for training sessions. We'll be honest with you, we've had to ramp up our skillset pretty quickly too, but now Get Ahead VA is offering a behind-the-scenes service for online training that we are really proud of.
Because Zoom training facilitation is a new service, we've noticed that while some clients know exactly what Zoom challenges they are trying to overcome, others have no idea what aspects of online training they could possibly outsource! In this blog, we break down the elements of online training facilitation to give you a clearer picture of how outsourcing Zoom management and tapping into our Miro expertise could help you.
1. Set up Zoom sessions in plenty of time
Before your training event, you need to set up your Zoom session so you have something to invite your delegates to. We can do this for you while you get on and write the insightful training material you'll be delivering at the event.
2. Create Zoom invitation emails
If you have a large number of people to invite to your training session, you don't want anyone to be left out. Our Zoom experts use software like Miro to pull together names and email addresses to send out the Zoom link, login and password to everyone you expect will be attending.
3. Create branded Miro boards
Miro collaboration software can provide virtual whiteboards – the online equivalent of post-its on a flip-chart that we are all familiar with. We can create branded Miro boards to give your training a professional look, as well as reminding delegates to come back to you in future.
4. Produce supporting documents and handouts
As for in-person training, we can design and produce all your training material and handouts, emailing or posting them to delegates in advance of the online training session.
5. Manage breakout rooms in real time
It is a quirk of Zoom that its breakout rooms can only be facilitated in real time – you cannot set them up in advance. This means that it is very difficult to seamlessly manage breakout rooms as well as leading the training, if you are working alone. Fortunately, our VAs can manage the breakout rooms behind the scenes – all your delegates will experience is a seamless service.
6. Real-time tech support during training
We are all getting better at using Zoom and understanding its foibles, but things do occasionally go wrong. We can offer real-time tech support during your training session to keep everything running smoothly, and to take the pressure off you or whoever is leading the event.
7. Advise on on-screen presence and etiquette
Zoom has its own set of rules that we are all just starting to learn. To help your delegates get the most from the training, we can advise on Zoom etiquette and on-screen presence. Hand gestures, what to wear, and how to manage a chatterbox are all areas we can advise on – we're here to help!
Throughout the pandemic, the team at Get Ahead VA have led, attended and facilitated many online training sessions, giving and receiving information and helping others to do the same. To find out how we can help your online training to run more smoothly, get in touch today on 01483 332 220.
Find out more about our services or call 01483 332 220 to discuss in more detail.
---
---