Not just part-time hours – what workplace flexibility really means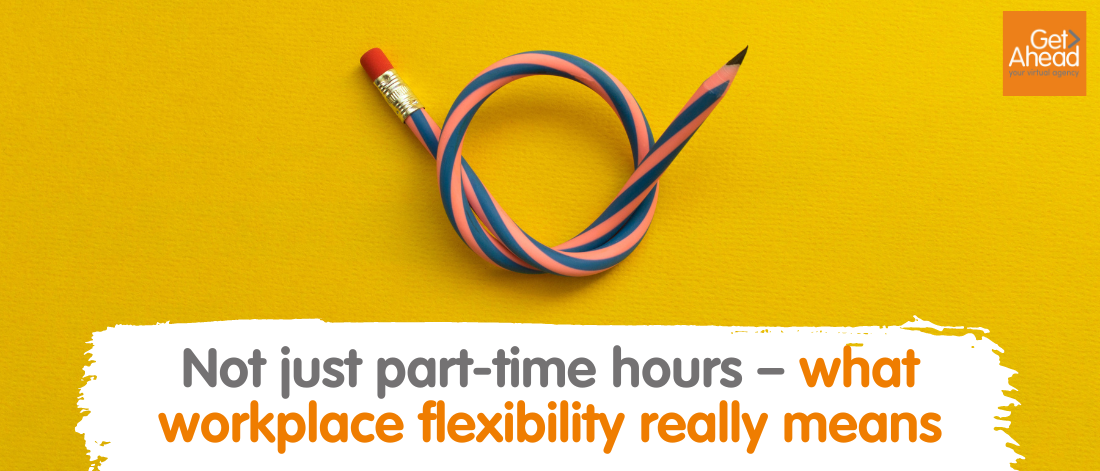 Since our foundation in 2010, Get Ahead have been champions of flexible working. We've seen it can not only yield great results for businesses but also allow skilled workers to further their careers. But for this to work, we need to understand that there's more to flexibility than job shares and part-time hours.
In this blog, we look at what flexibility really means and why it's an essential feature of a modern workplace.
What do we mean by flexibility and what does it look like?
Flexible hours
Most of us are familiar with the flexibility employers offer to, say, women returning to work after a baby break, and zero-hours contracts that students can fit in around their studies.
But since the pandemic, more businesses are trialling four-day weeks and allowing employees to choose their own hours, as long as the work gets done. We've seen many ways in which people on dedicated career paths have thrived with flexible working, enjoying better mental health and producing better work.
Flexible support
It's important to remember that flexibility is about more than just working hours.
For example, you might know that one team member's workload is about to increase because of a large project. If that's the case, introducing more flexibility into your business could be the answer. Outsourcing either the project or the team member's original work would take the pressure off, without creating new obligations for your business. Either of these options shows your employee how much you support them, which may translate into higher productivity and better staff retention.
We live in uncertain times and many businesses are seeking flexibility to deliver their projects without over-committing financially. Again, outsourcing can be a great solution if you need to keep your finances flexible. This is because you only pay for the work completed and you can turn the service on and off as work and budgets require. This can help you to feel like a more confident business owner, making the right decisions for your business rather than the ones dictated by a single expensive contract.
You might want to stay flexible while you try out a new product or a new market. Starting off down a different business path is always a gamble, but flexible support gives you the freedom to change direction as quickly or slowly as you like. With outsourced support, it's easy to close the new department if it doesn't work out, or grow it at speed if it really takes off.
When your employees know that there is flexible support in the background, it makes their lives easier too. Flexible support means that no one is under undue pressure – this can create a more positive workplace culture and make you a more appealing employer to work for.
Flexible business support from Get Ahead
We've been championing flexibility since 2010. Flexibility should never mean a compromise on quality of work, and we firmly believe that employees in any line of work can benefit from a more flexible outlook.
To find out how our business can help your business, contact your local regional director today.
Find out more about our services or call 01483 332 220 to discuss in more detail.
---
---