How do I outsource social media content and achieve more in less time?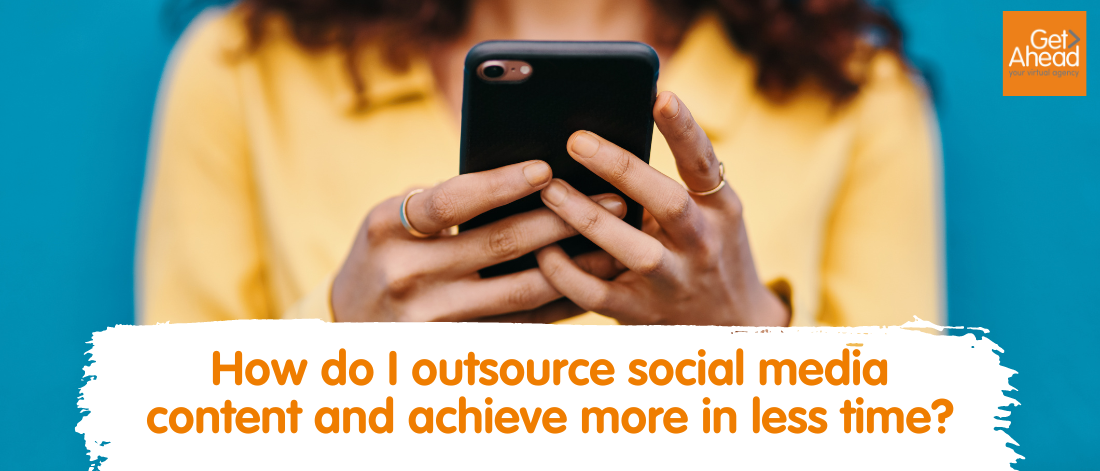 Social media is a fantastic marketing tool, but it's not without its downsides. Many business owners struggle to find a balance between maintaining their presence online and managing their time. Could the decision to outsource social media be the right one for you?
Let's take a closer look.
Why do businesses need a social media presence?
The "easiest" solution to social media taking up all your time is simply not to bother with it. But that can be a short-sighted move. Social media is actually a very useful marketing tool. Here's why:
The platforms are free to use.
It's easy to update, and it can be quicker to make announcements on social media than update your website.
Social media has some great tools like tailored adverts so your marketing appears in front of the people who are most likely to convert.
It's interactive, so your customers and clients can leave comments and you can leave replies. You can ask questions and hold competitions – social media offers much more variety than other digital marketing.
With all these advantages, it's easy to see why social media should be part of your marketing strategy.
But there are downsides too.
What are the problems with business social media?
The main problem with social media is that it is very time-consuming. It's so easy to log in to LinkedIn or open up the Instagram app…and realise an hour has gone by. And it wasn't necessarily a productive hour, either.
Social media can also present a distorted view of the world – if you're not having a good day, other people's triumphs and disasters might make you feel worse.
So what's the answer? Businesses need to be on social media…but it can lead to us being unproductive during working hours too.
How can I spend less time on social media?
Self-discipline and a few life hacks can help you spend less time online.
Scheduling posts means you can do a month's worth of social media in one morning!
Dedicating the same time each week to catching up with comments will help you manage your diary.
Using your work email for important messages means you are free to turn off social media notifications.
We've put these time saving ideas and more into one infographic: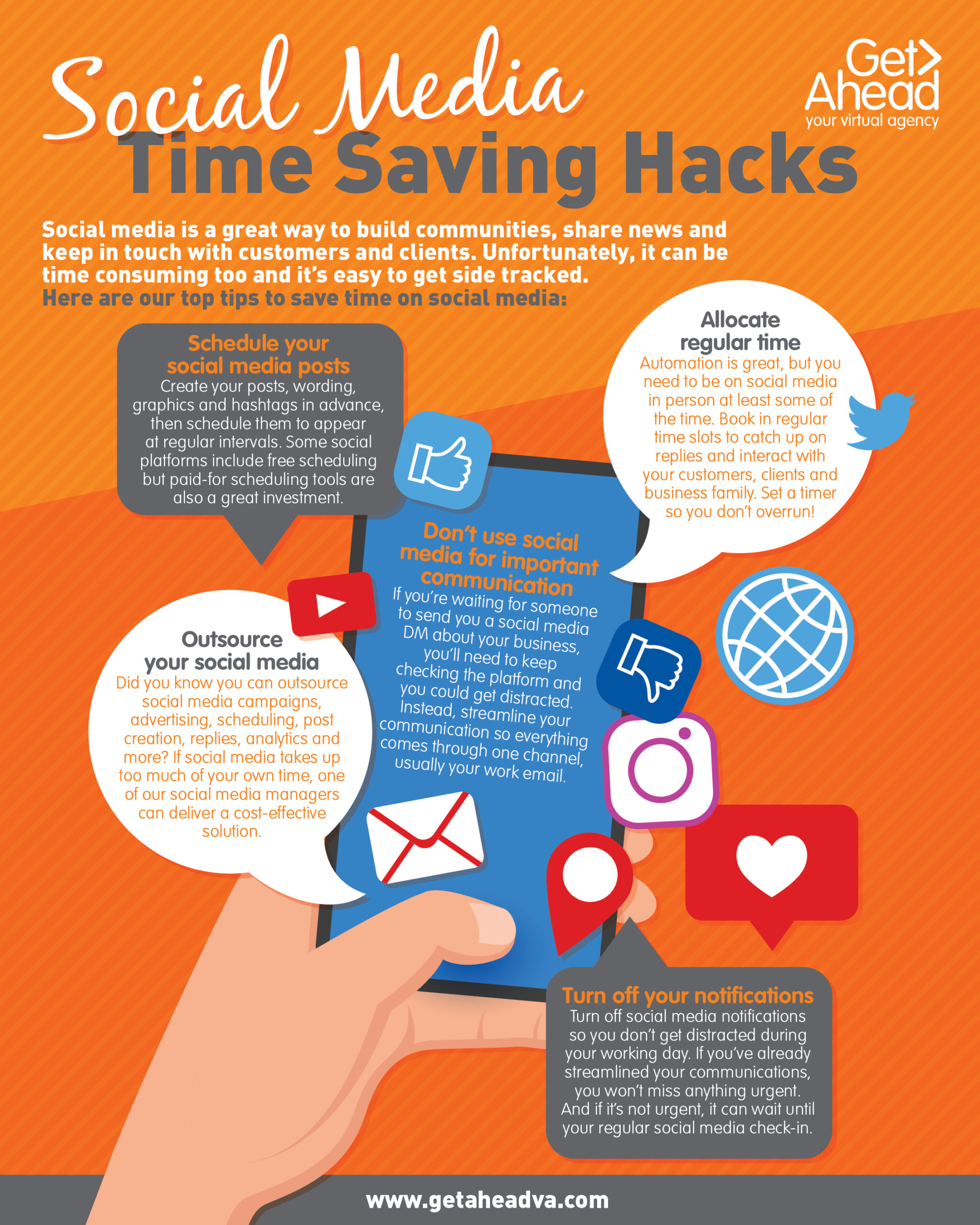 Outsource social media and get your time back
In addition to our time-saving hacks, we've also seen that outsourcing your social media is a great way to maintain your online presence and still be productive at work. Social media is one of our most popular services. Our expert social media managers can create and schedule posts, reply to comments and analyse social media data. To find out more, contact your local regional director here.
---
Find out more about our services or call 01483 332 220 to discuss in more detail.
---
---