Google My Business – what it is and why you need it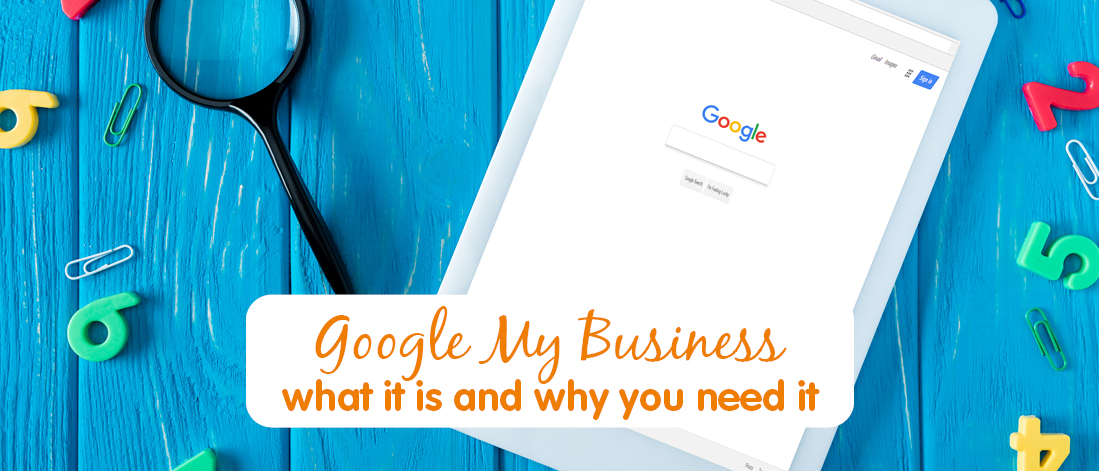 Google My Business is a great free tool to showcase your business, increase your online visibility and help improve your conversion rate. It's particularly useful for B2C businesses, but B2B businesses will see advantages too.
What is Google My Business?
Google My Business (also known as Google Local and GMB) is a free digital marketing tool. You've probably used it before, maybe even without realising. When you Google for, say, "coffee shops in Guildford," Google will show you a map of Guildford with labelled pins, and a list of the corresponding coffee shops.
To feature on the list, each one of these coffee shops will have created a Google My Business page and kept it up-to-date and accurate.
What is GMB for?
GMB was created by Google as a way of picking up more information about businesses. By getting businesses to state their location and opening hours, Google can give better search results to its users. This helps it to maintain its position as most-popular search engine worldwide.
The knock-on effect of this is that it's easier for Google to give potential customers accurate information. This can lead to an increase in conversions and could help you grow your business.
Why GMB should be part of your digital marketing plan
As well as offering your business free exposure on Google, GMB has several other benefits:
1. Opening times
If your business is a shoe shop in Guildford and you have an up-to-date GMB page, users will be more likely to gain accurate information about your business which will help them to decide whether or not they are going to visit your shop today. Opening times play a key part in this – you can publish them on your GMB page so potential customers will know whether to dash out now or wait until tomorrow.
2. Location information
GMB is a great way of sharing your location. If you're a B2C business, your location is probably important to your customers. No matter how talented a hairdresser you are, your customers are unlikely to travel all the way from Newcastle to Guildford to have their roots done. GMB's location section allows Google to filter out customers who are in the wrong location and only point likely buyers in the direction of your page.
3. Reviews
Google My Business is also a great place to find reviews. Reviews are very important because they help potential customers to verify what they see on your website. If you do receive reviews, remember to keep up to date with them, particularly any critical ones – prompt, calm responses are key to damage control.
4. Insight reports
Something we really like about Google My Business is that it gives you free insight reports on how people have used the information. You'll receive details of how many people have hit the buttons to call you or visit your website and find out how people are using your online presence to interact with your business. This information can be fed into your digital marketing strategy.
VA support for Google My Business
We love Google My Business – we believe it's a fantastic free tool that can only help increase a business' visibility. Our digital marketing experts are here to help you establish a GMB page and keep it up to date. To find out more, get in touch today on 01483 332 220 – we can't wait to hear from you.
Find out more about our services or call 01483 332 220 to discuss in more detail.
---
---