Expert Showcase: Jenny – How to avoid these 5 social media mistakes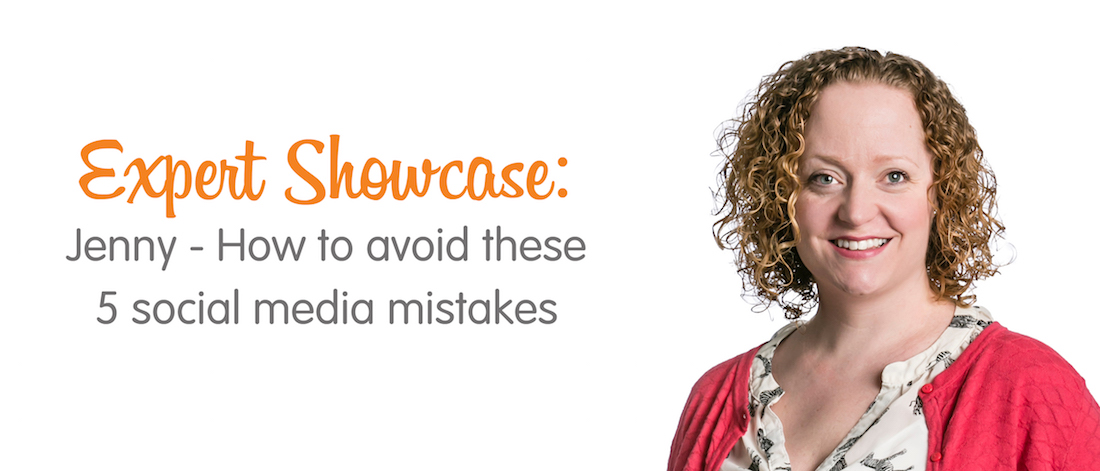 Here at Get Ahead VA our team of virtual assistants includes experts in a wide variety of fields. From Accounting to Admin, Hootsuite to Holiday cover, Email Marketing to Excel, our VAs can add value to many aspects of your business.
In this 'How to' guide one of our social media management experts Jenny shares her expertise, talking about how you can avoid these 5 classic social media mistakes.
"Social media can be a hugely powerful part of your business toolkit. But it can also be a major drain on your time. It is a constantly evolving industry, with new platforms popping up or growing in popularity, and new tools being added. It can be hard to keep up and easy to make mistakes. Here are the top 5 mistakes I see businesses making, and some tips for overcoming them:
1. Too many platforms
There are so many social media platforms to choose from and it is easy to think you need to be on all of them. However, this can leave you overstretched, trying to everything to everyone. It is much more effective to take a strategic approach. Think about the platforms your target audience are most likely to be using and focus on those.
2. Too little consistency
Social media is about developing relationships and relationships are based on trust. How would you feel if one month you went to a networking meeting and someone spent all morning talking to you – and the next month completely ignored you? Social media marketing is the same. You need to provide a consistent presence in order to build up meaningful relationships. Less can be more, if you are doing in on a regular basis.
3. Too many sales messages
Social media isn't just about selling. Broadcast too many sales messages and you will simply switch your followers off. Think about providing advice and 'how to guides', delivering useful content for your audience. Think about asking questions, running 'strawpolls' or even inviting feedback on new product or service ideas. These are all ways to bring people in and demonstrate your expertise.
4. Too little sales messages
You don't want to bombard your audience with sales messages – but they do need to know what you do. Ultimately social media is a marketing tactic so it needs to communicate about your business and why people should choose you, otherwise it isn't doing its job. Finding the right balance is key.
5. Too little interaction
Listening to people speak at events is interesting, but having an actual conversation with them afterwards can be much more powerful. Social media should be about developing two-way relationships, about conversations where both parties benefit. Interacting with your followers, those who comment on your articles etc is all part of developing strong working relationships."
---
If you think you could benefit from the social media management skills of Jenny or any of our other virtual assistants please get in touch. Our highly experienced team love to take on the tasks you don't have time to do, don't have the skills to do, or simply don't want to do. You can call on 01483 332220 or email us at office@getaheadva.com to find out more about our nationwide virtual assistant service. We pride ourselves on being the staff you don't see, but the difference you do.
Find out more about our services or call 01483 332 220 to discuss in more detail.
---
---