Networking tips for business events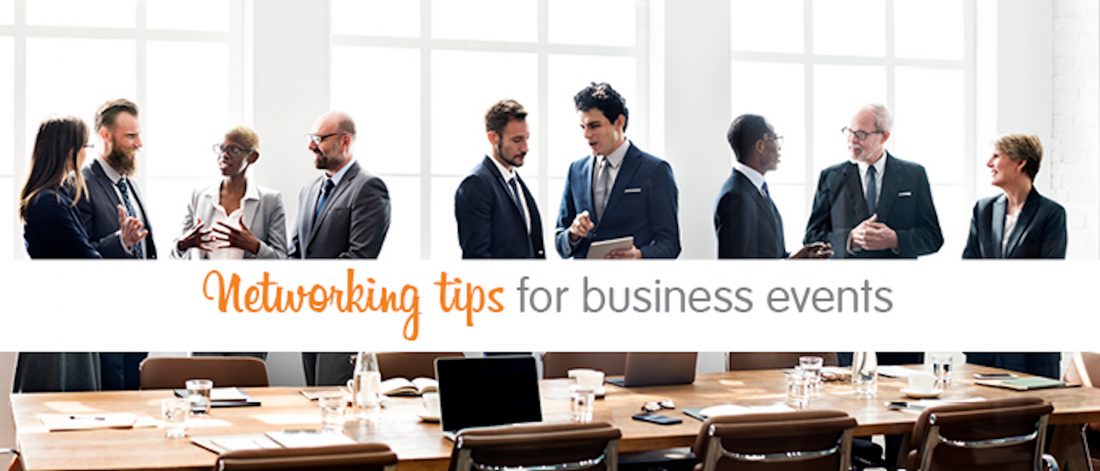 Networking – love it or hate it, it's an inescapable part of business. It's how you make connections, discover opportunities and form lasting relationships that can help your business soar.
With hundreds of business events held each year in the UK, there's no shortage of ways to get networking. Events like Liverpool's International Business Festival draw thousands of professionals from all around the world, but whatever size event you attend, it's important to get your networking right.
Here are our 4 top tips for networking effectively at any business event.
Prepare an elevator pitch
People are going to ask what you do, so it's crucial to have an answer prepared. This doesn't have to be a formal, buzzword-filled summary of your business; it's better to keep your pitch informal rather than diving into the hard-sell right away. Try to think of a short, clear way to sum up what your business does, and throw in an interesting or funny example of your recent work. Everybody there will be meeting lots of people, so the important thing is to catch their attention and be memorable.
Take business cards (and use them)
Have you ever gone to a networking event with a pocketful of business cards and not given any away? In the middle of a conversation you might not feel like pulling out your card, but this is the only way to guarantee that the people you meet will be able to stay in touch. No matter how engaging the conversation, if they walk away without your contact details you're unlikely to hear from them again, so make it your mission to give out as many cards as you can. Similarly, if you pick up any cards, send out follow-up emails the next day. Just a friendly 'It was nice to meet you' is a fantastic way to open the lines of communication.
Start and lead conversations
For nervous talkers this is easier said than done, but being the one to start and maintain a conversation can put others at ease when they're talking to you. If you want to join a group, don't hover nervously nearby – simply ask if you can join in. If you're nervous to approach, remember that everybody has come here for the same reason: to meet people. As for leading the conversation, bear in mind that this isn't the same thing as dominating it. The best method is to ask questions (starting with easy ones, such as "What do you do?" and "Why did you decide to come here?") and really listen to the answers.
Show your passion
You love your business, and it's OK to let that show. Speaking passionately about something you're interested in can make for a really engaging conversation, so don't feel you have to hide your love of what you do behind a formal, business-like façade. Enthusiasm can be infectious, so smile, and explain why you got into your field of work and why you enjoy it so much. Then ask the people you're talking to why they love what they do, and hopefully you will see the same excitement in return!
---
At Get Ahead VA, we love helping businesses to succeed. That's why our virtual assistants offer professional services in everything from telephone answering to accounting to social media management, so if you need a helping hand, please give us a call on 01483 332220 or email us at office@getaheadva.com. We pride ourselves on being the staff you don't see, but the difference you do.
Find out more about our services or call 01483 332 220 to discuss in more detail.
---
---